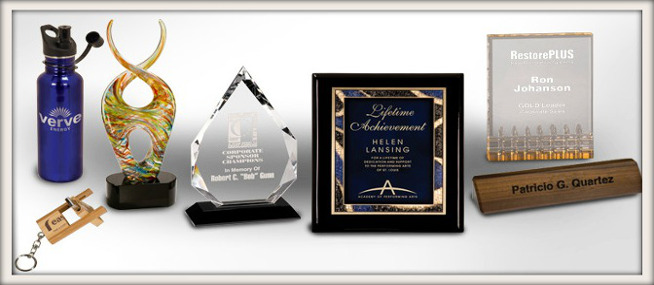 High quality engraved corporate awards of excellence, employee awards, executive gifts, incentives gifts and promotions at competitive prices. Trophies And Awards that suit every corporate awards needs.
8 inch Silver/Gold Completed Metal Cup Trophy on Marble Base
MORE DETAILS
3 1/8 inch Wooden Laserable Rounded Corner Rectangle..
MORE DETAILS
9 1/2 inch Diamond Prestige Acrylic with Rosewood Piano..
MORE DETAILS
12.8 oz Bamboo Laserable Stainless Steel Travel Mug without..
MORE DETAILS
8 1/2 x 11 Silver Anodized Aluminum Picture Frame
MORE DETAILS
72 Plate Rosewood Piano Finish Perquetual Plaque
MORE DETAILS
3/4 x 1 1/2 x 1/4 4GB Red/Silver Metal USB Flash Drive with..
MORE DETAILS